EDI & API Integrations
Ready-to-deploy or bespoke solutions for CargoWise EDI & API integrations. Reduce input errors and staff workload by automating data entry into CargoWise.
CargoWise can be integrated with internal systems and trading partners systems using its eAdaptor. Most mature third-party systems provide an API which can utilised for this purpose.
3PL solutions to automate CargoWise Warehouse Order creation from Unleashed, Cin7 and DEAR inventory management systems have been developed and are ready to be deployed with minimal configuration.
Current 3PL integration solutions ready-to-go:
Future 3PL integration solutions:
Wanting to integrate with a system that isn't listed? Bespoke solutions can be quickly developed to achieve what you need.
Cloud Native
The solutions have been developed to run on Microsoft Azure to easily scale up or down as required. They can be provisioned as fully managed solutions or deployed to your own Microsoft Azure subscription if you prefer to self-host.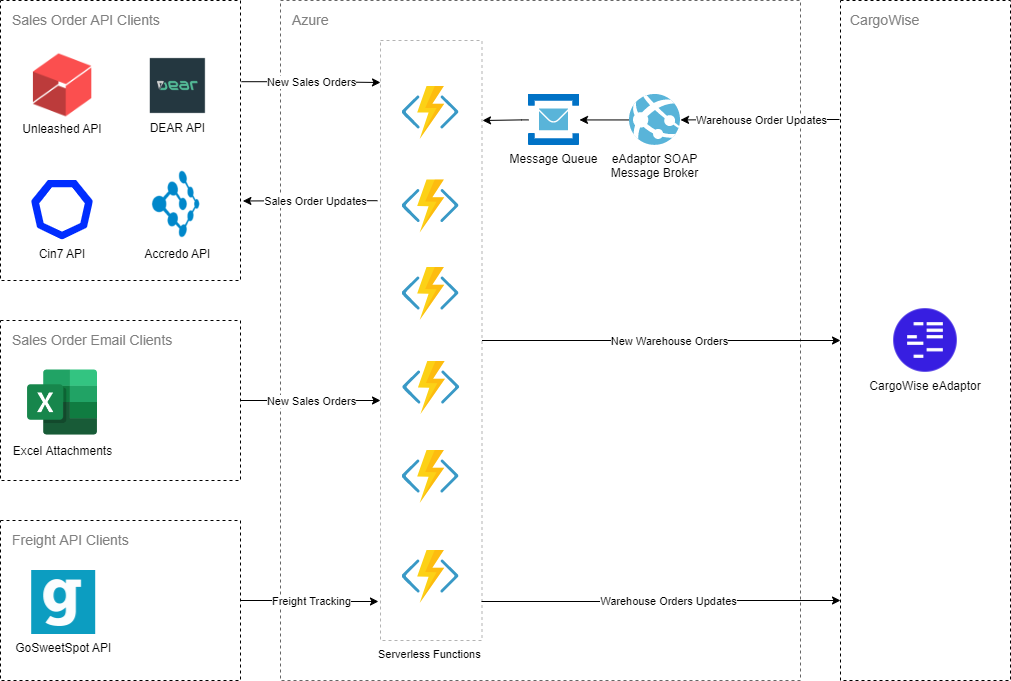 Other environments, such as Amazon Web Services (AWS), can be targeted with some minor re-development if required.